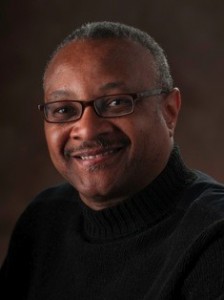 Murray Edwards, Interim Director (edward12@msu.edu)
Murray Edwards has been with the Office of Cultural & Academic Transitions for 28 years and has served in various leadership roles at Michigan State University for over 30 years. He began his career as a Minority Aide for the Minority Aide Program (now Intercultural Aide Program) and as a Graduate Assistant for Residence Life. He has been involved in numerous programs centered on student retention and success founding such programs as MAGIC (Maximizing Academic Growth in College), the Black Male Initiative, and the FOCUS (Foundations of College Undergraduate Success) Conference.
_____________________________________________________________________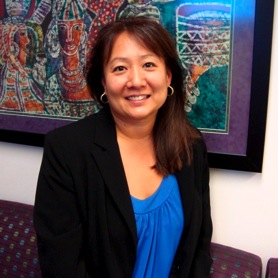 Maggie Chen Hernandez, Associate Director (chenma@msu.edu)
Maggie Chen Hernandez has been with the Office of Cultural & Academic Transitions for 26 years and has served in various leadership roles at Michigan State University for over 30 years. As an undergraduate student she was an RA for Residence Life and was one of the founding members of APASO (Asian Pacific American Student Organization). She currently is the Senior Coordinator for the Intercultural Aide Program and the Coordinator for the MOSAIC Multicultural Unity Center located on the second floor of the MSU Union building.

____________________________________________________________________
_
Emily Sorroche, Coordinator (sorroche@msu.edu)
Emily, a member of Haudenosaunee Confederacy with the Cayuga Tribe and of Puerto Rican heritage, originates from upstate New York. When she attended MSU, she studied Music and Social Work and graduated with her Bachelor of Arts in Social Work. Working in the MAGIC program during her undergraduate uncovered the work she would want to pursue for a career. Emily graduated from the Higher Adult and Lifelong Education (HALE) Master's program with research interests in Educational Leadership, Multiculturalism, Inclusion and Student Retention. Previous employment includes MSU Office of Admissions, G.E.A.R. UP, H.O.P.E., and Lansing Promise Scholarship emphasizing in pre-college programming.
She has served as an Academic Advisor from Neighborhood Student Success Collaborative, is currently a Co-Director of the Indigenous Youth Empowerment Program (IYEP), and is a board member of Michigan Indian Education Council. In the fall, Emily will continue her life as a student in the Educational Leadership doctoral program studying Indigenous student populations within k-12 and higher education. Her hobbies include being a fur-baby parent to her Chihuahua, Dalia, and her cat, Daizy May, spending time with family and friends – soon to be a new auntie- traveling, and cooking. She is a beginner in bead work, learning how to make earrings. She is very excited to continue working with and learning from the MSU students!
____________________________________________________________________

Rob Biddle, Coordinator (biddler@msu.edu)
Rob Biddle is the advisor for MSU's NPHC (National Pan-Hellenic Council) and the AASMP (African American Student Mentoring Program). He also helps to coordinate many of OCAT's academic and retention initiatives including MAGIC and the FOCUS conference.

_____________________________________________________________________

Meaghan Kozar, Ph.D., Coordinator (kozarmea@msu.edu)
Meaghan Kozar has been an OCAT Coordinator since fall of 2008. She serves as advisor for APASO (Asian Pacific American Student Organization) and coordinates Spartan Remix, an annual cultural festival. Other responsibilities include maintenance of the OCAT website and "The Cultural Connection" (OCAT's bi-weekly e-newsletter highlighting MSU cultural and academic events). She also contributes to many of OCAT's ongoing programs including OCAT's iLead. iSucceed., Asian Pacific American Heritage Celebration, and facilitating writing sessions for the MAGIC program. While pursuing a PhD in American Studies, she taught for five years for MSU's Writing, Rhetoric, and American Cultures (WRAC) Department teaching first-year writing courses such as "Race and Ethnicity in America" and "Women in America." She is also MSU's Asian Pacific American Studies Program Coordinator and is a member of their APA Studies Advisory board. Meaghan received her Bachelor of Arts in Art Education from Viterbo University, a Master of Arts in English at Iowa State University and completed her PhD in American Studies at Michigan State University. Her dissertation focused on the intersections of Asian American and Black American Studies specifically centering on World War II draft resistance and Japanese American incarceration narratives. Her passion is in educating about histories of Asian Americans in the U.S., racial intersectionality/coalition-building and being a mother to her 11-year old son.
_____________________________________________________________________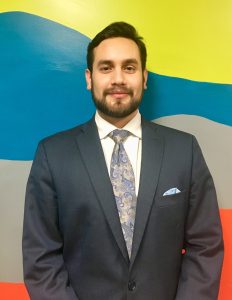 Michael A. Suarez, Coordinator (suarezmi@msu.edu)
Michael A. Suarez was born and raised in Mission, Texas, he attended Michigan State University in 2012 and graduated with a Bachelor of Arts and Sciences in Interpersonal Communications and a minor in Chicano Latino Studies in 2015. He serves as the advisor for CRU (Culturas de las Razas Unidas). He also is the coordinator to Student Success Initiative, Council of Racial Ethnic Students (CORES) Annual Día de la Mujer Conference (DDLM) Todos Organizados Para Cuidar Estudiantes Scholarship (TOCE).
As a student, he held different leadership roles with International Engagement Volunteer for Mexico, Culturas de las Razas Unidas, Michigan State University Radio Advisory Board, Coordinator for United States Hispanic Leadership Institute, Coordinator for Latino Entrepreneurial Leadership Conference in Chicago, and was an Intercultural Aide.
He really enjoys traveling and learning about different cultures. He also enjoys being an uncle and spending quality time with his niece and nephew.
___________________________________________________________________________________________________________

Pam McFadden, MCC Secretary (mcfadd35@msu.edu)
Pam McFadden has been with OCAT for the past twelve years serving specifically as the MOSAIC Multicultural Unity Center Secretary. If you would like to reserve space at the MOSAIC for your department or organization she is the go to person for that!

_____________________________________________________________________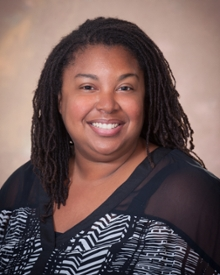 Tiffany Gridiron Toriumi , Coordinator (gridiro1@msu.edu)
Tiffany Gridiron Toriumi graduated from Michigan State University with a B.S. in Interdisciplinary Studies in Social Science in 2002.  After working in the Lansing School District for 2 years, Tiffany moved to Japan to work English Teacher in a Conversation School.  After a year and a half, she was discovered by a Sony music executive while singing at a jam session in Tokyo.  For the next 5 years, Tiffany worked as a professional jazz singer, releasing 5 CDs and performing throughout Japan and South Korea.  In March of 2011 Tiffany moved back to  Michigan and worked as a consultant for the National Resource Center for Racial Healing in Battle Creek, MI.  Tiffany has served as a supervisor in the ICA/MRULE program for 3 academic years in the East and South Neighborhoods at MSU and is now working in the Brody Neighborhood.  She is currently studying part time in the Masters in Social Work Organizations and Community Leadership Part program at MSU.
____________________________________________________________________

Dreux Baker, MRULE/ ICA Supervisor (bakerdre@vps.msu.edu)
Born and raised in Detroit, MI, Dreux attended Michigan State University and graduated with a BS in Medical Technology in 2009. As a student, he was an Intercultural Aide for the office in Holden from 2005-2007, as well as Holmes Hall from 2007-2008. He began his Masters of Public Health at Ohio State University, and plan on finishing it while a staff member here at MSU. While at OSU, Dreux was able to achieve a Certified Health Education Specialist (CHES), as well as a HIV/AIDS Education certificate. He really enjoys watching movies in his spare time (a self-proclaimed movie critic) and listening to informative podcasts about pop culture, politics, society, history and more. When he has time he tries to stay physically active by playing basketball a few times a week.
__________________________________________________________
Diane Hernandez-Wojda, Budget Manager (hernan12@msu.edu)
Diane Hernandez-Wojda has been with the Office of Cultural & Academic Transitions for twelve years. She is OCAT's Budget Manager. She enjoys crafts, her kids and making jewelry.
____________________________________________________________________