OCAT works collaboratively with CRU (Culturas de las Razas Unidas) and other MSU Departments to coordinate inclusive, responsive and proactive Latinx student success initiatives and programming for the campus community. For more information on these events, contact Juan Flores (floresj2@msu.edu).
---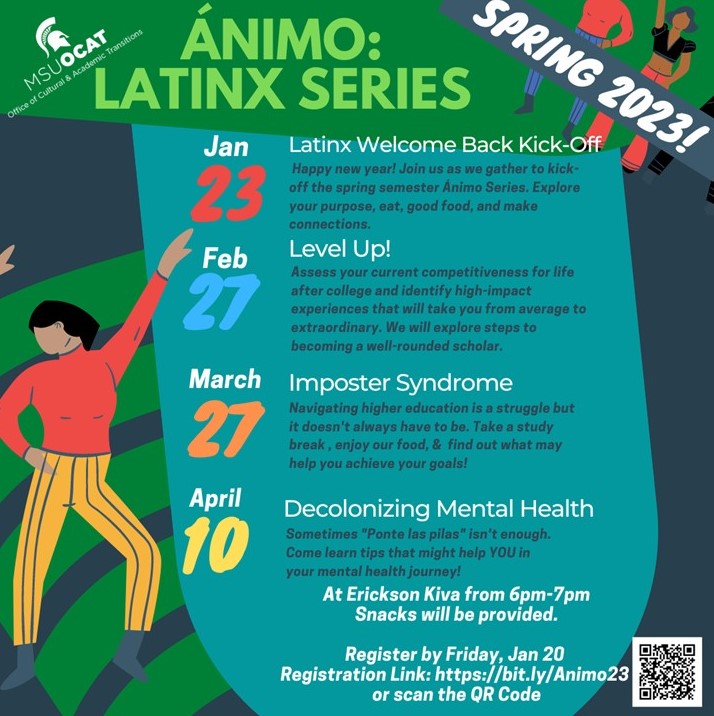 ---
LATINX WELCOME RECEPTION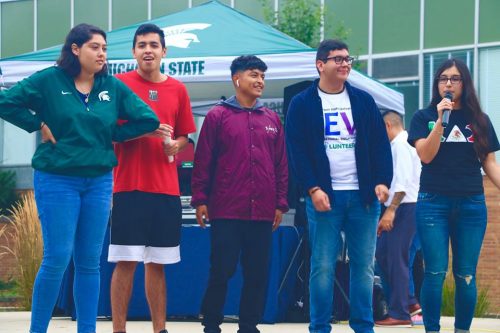 The Latinx Welcome Celebration provides new, transfer, and returning Latinx students with an opportunity to experience the Latinx atmosphere at MSU by learning about campus involvement and resources to help them achieve success in college. This event helps new students network with other students, faculty, & staff, providing an easier transition into college and thereby increasing their chance for success.
Additionally, the Latinx Welcome Celebration encourages current students to strengthen their bonds with campus community members and campus organizations to build community and develop a strong sense of belonging.
This celebration consists of music, raffles, student organizations, informational tables, & other activities.
For more info on this welcome celebration contact Juan Flores at floresj2@msu.edu or stop by OCAT at 339 Student Services Bldg.
---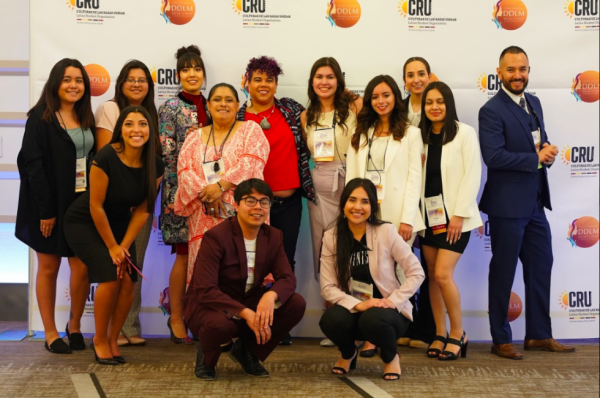 THE DIA DE LA MUJER CONFERENCE
The Día de la Mujer Conference began in 1994 to highlight the accomplishments of Latina women in our community. Since that time DDLM has grown into a multi-faceted series of workshops focusing on Education, Health, Leadership, Legal, STEM, Family, Finance, Business, Interpersonal Relationships, and Self-Empowerment for Latinas of all ages and backgrounds. [Read more here]
---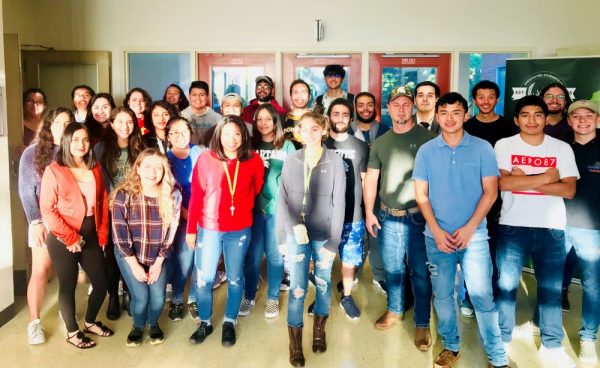 LATINO STUDENT MENTORING PROGRAM
Making college an exciting, fulfilling and successful experience to increase retention and graduation of Latino students. The Latino Student Mentoring Program (LSMP) aims to ease the academic and social transition from high school to college for first-year students by connecting them to resources that help with this adjustment. [READ MORE HERE]
To find a mentor or to become a mentor, email Juan Flores at floresj2@msu.edu or call (517) 353-7745.
---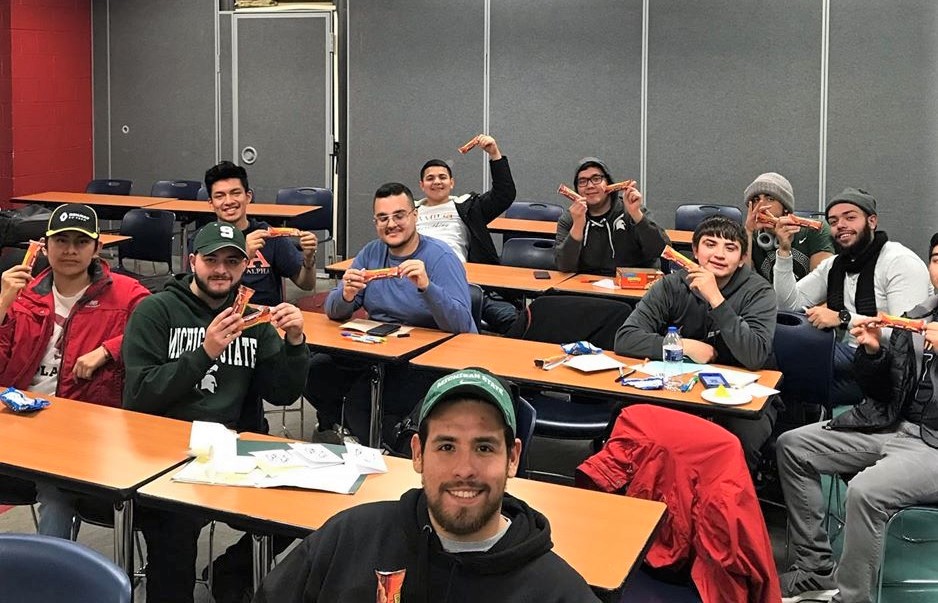 LATINOS UNIDOS
Latinos Unidos is a mentoring initiative in collaborations with Migrant Students Services, Neighborhood Student Success Collaborative and the Office of Cultural and Academic Transitions. This program aims to cultivate an engaged support network for Latino Males during their undergraduate experience to improve retention and graduation at Michigan State University. Latinos Unidos has a strong focus on mentoring, leadership development, community engagement, and collective impact, all of which serve to address the goal of enhancing the overall academic success and retention of Latino male students. The primary goal of Latinos Unidos is to provide Latino Male students support and guidance on issues related to both academic and personal development, and to provide a means of knowing when a student needs assistance. Contact Juan Flores (floresj2@msu.edu) or call (517) 353-7745 for more information.
---
BROWN PRIDE
DIA DE LOS MUERTOS