OCAT works collaboratively with BSA (Black Students' Alliance) and other MSU Departments to put on quality Black community programming. For more information on these events, contact Jason Worley (worleyja@msu.edu) or Murray Edwards (edward12@msu.edu)  
---
When They See Us: Experiences of MSU Black Male Students Summit.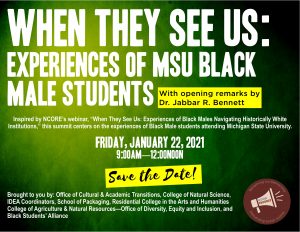 VIDEO RECORDINGS
---
Highlights from this summit include:
Opening remarks by Dr. Jabbar R. Bennett, Vice President and Chief Diversity Officer
Highlighted clips from NCORE's webinar used to engage discussion.
A student panel facilitated by Dr. Chezare A. Warren, Associate Professor, Department of English, Michigan State University.
Breakout Discussions facilitated by MSU faculty/staff including members of MSU's Black Strategic Outreach Committee.
Sharing of MSU's resources and plans for student success from MSU's Black Strategic Outreach committee.
---
Black Male Empowerment Summit
---
What is the Black Power Rally?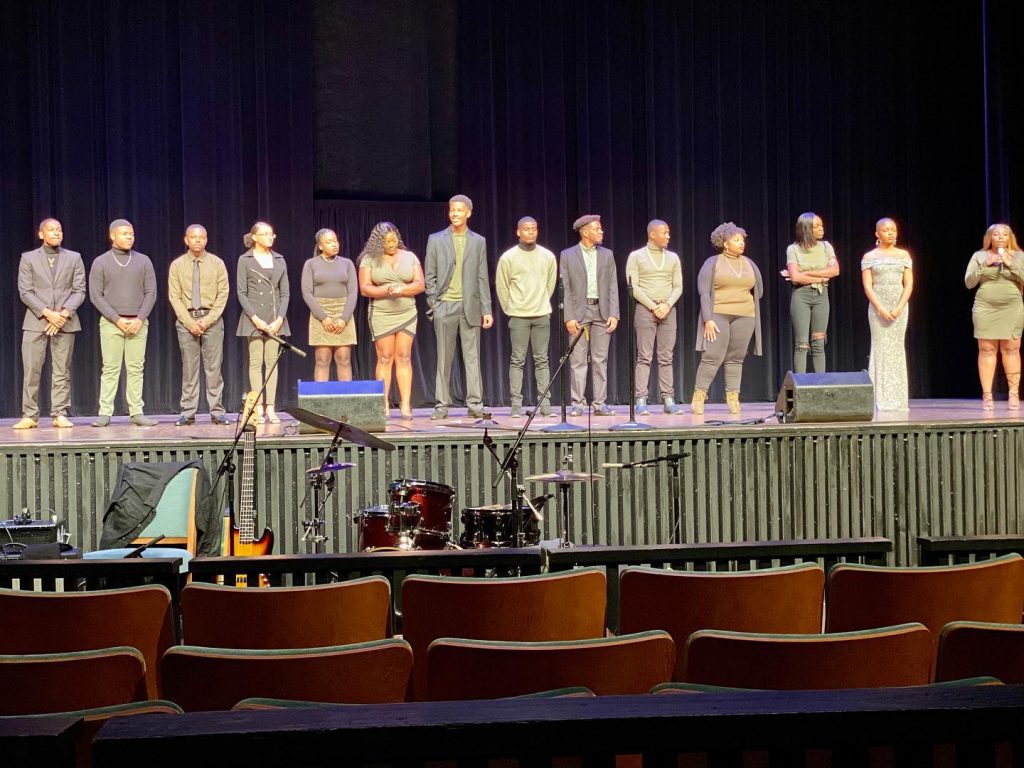 The Black Power Rally is an annual event led by MSU's Black Student Alliance (BSA) who work closely with their adviser from OCAT. When Stokely Carmichael coined the term black power, it was used as a force to empower and unify blacks while creating a strong racial identity. The Black Power Rally (BPR) has become a tradition in the black community at Michigan State University since the early beginnings of the Black Student Alliance, circa 1969. Every year students involved with the Black Student Alliance come together with a sense of stern consciousness and urgency in concern of the state of black America. Not only is the rally an arena to spread consciousness, it is a celebration of blackness. Since the start of the BPR, black figures from all over the country have participated in this event including, Dick Gregory, Sister Souljah, Dead Prez, and Jeff Johnson.
Please contact OCAT (ocat@msu.edu) if you have any questions.
---
History of Black Power Rally
---