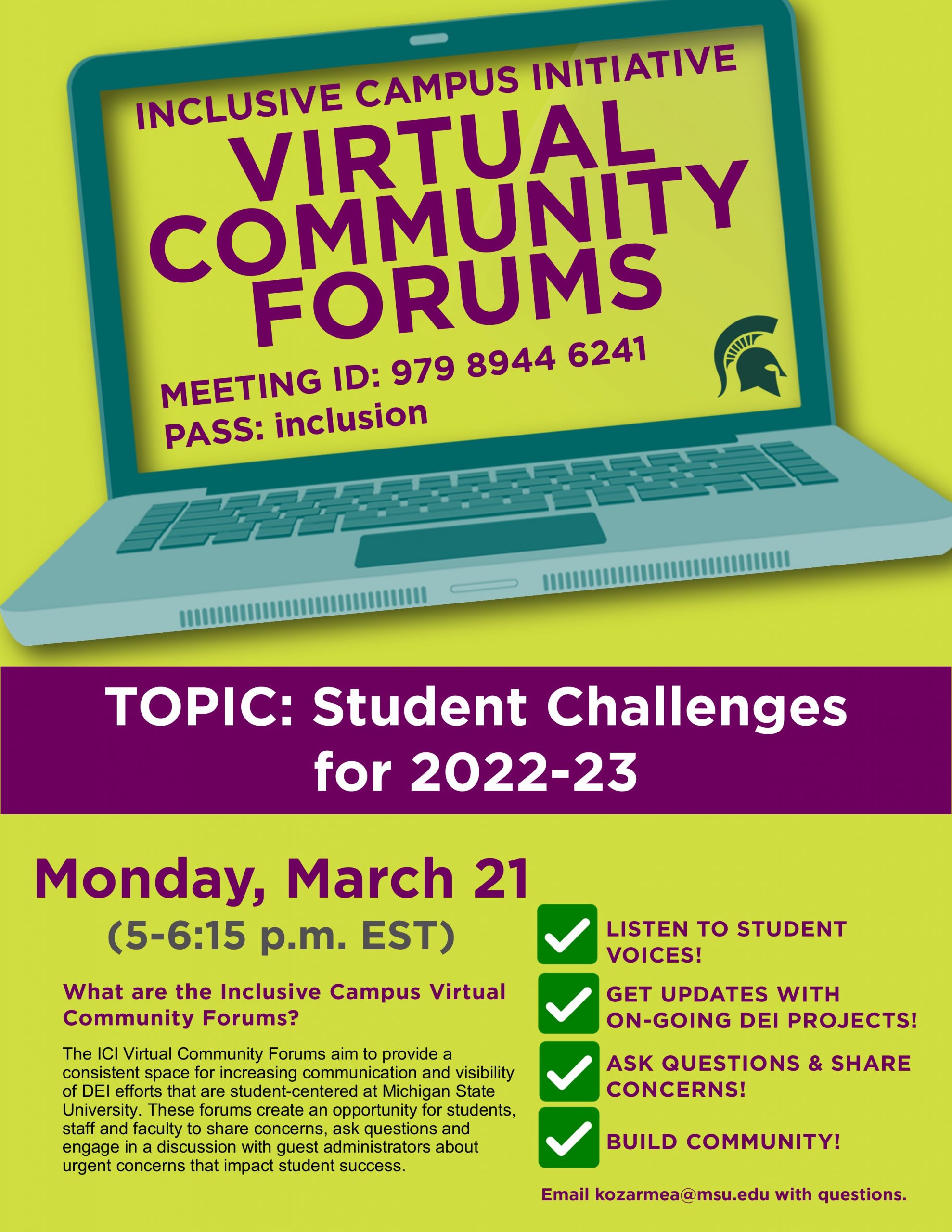 ---
What are the Inclusive Campus Virtual Community Forums?
The ICI Virtual Community Forums aim to provide a consistent space for increasing communication and visibility of DEI efforts that are student-centered on campus. These forums create an opportunity for students to share concerns, ask questions and engage in a discussion with a guest administrator about a topic centered on campus safety.
* * *
What are students saying?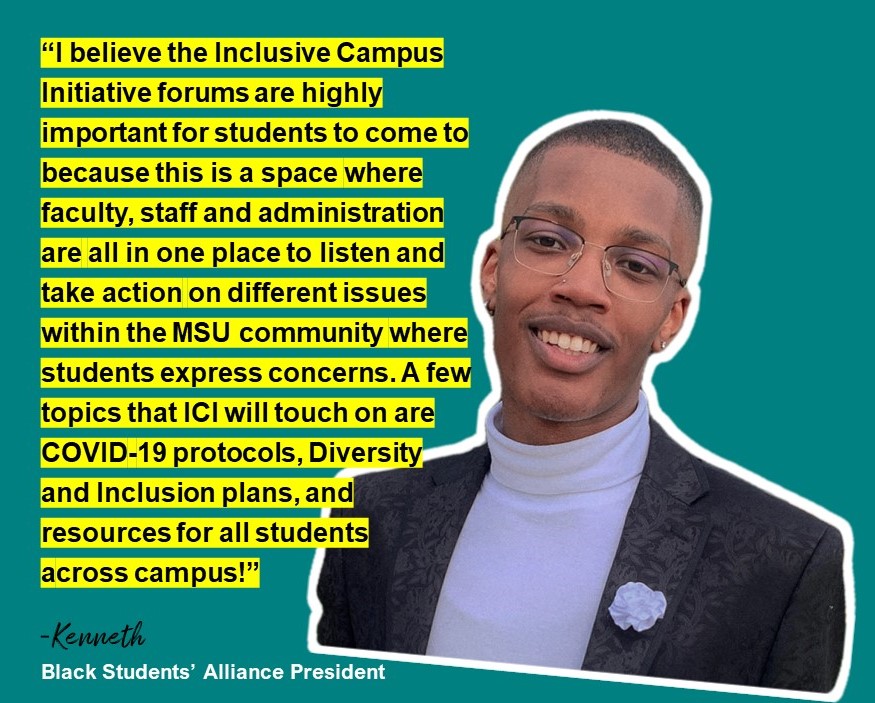 * * *
CAPS RESOURCES PRESENTED AT ICI VIRTUAL COMMUNITY FORUMS
* * *
ICI VIRTUAL COMMUNITY FORUM ARCHIVES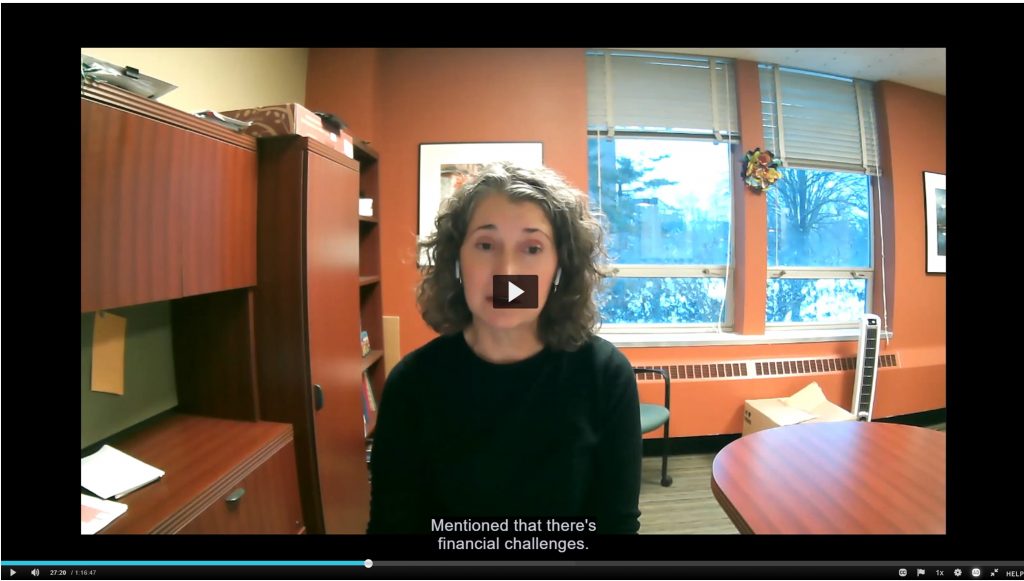 * * *
Virtual Community Forum Topics (Fall 2021)