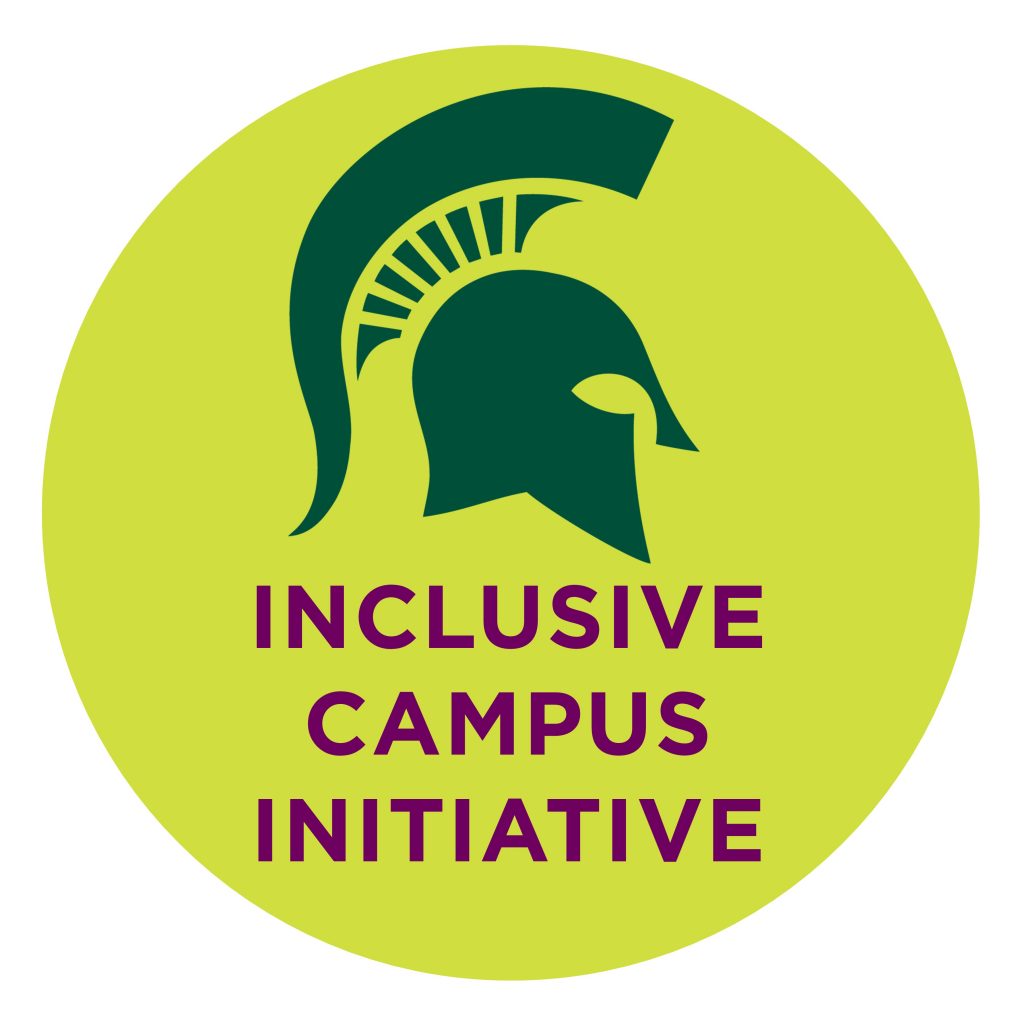 Under the leadership of Senior Vice President Vennie Gore and informed by the work of the Diversity, Equity and Inclusion (DEI) Steering Committee and Racial Justice Taskforce, the Inclusive Campus Initiative (ICI) is designed to create a space wherein discussions of student social justice and advocacy issues involve students voices firsthand. The ICI offers multiple opportunities for collaboration between partners focused on student advocacy work across campus.
In May of 2021, Meaghan Kozar was hired as the interim project manager for the initiative. Kozar works alongside a planning committee of volunteer staff from Michigan State University's (MSU) Division of Residential and Hospitality Services (RHS) and Student Affairs and Services (SAS). Gore asked RHS leaders, Kelly High McCord and Tariq Abdelhamid to assist with strategic guidance for the initiative.
This project is a result of the on-going student concerns shared at town halls and through multiple lists of student demands. Gore explains, "We are undertaking this project to develop inclusive strategies that can be implemented in fall of 2021 and beyond toward the vision that any identity will feel safe on the MSU campus." As Gore has noted, over the years, he has consistently heard from students, "I don't feel safe." This lack of safety is a tremendous concern especially as students return to campus in person.
The three areas that make up the framework of the ICI campus ecosystem include 1.) Develop a sense of belonging across identity groups, 2.) Develop strategies for programming and communications, and 3.) Develop strategies for supporting student groups in program and funding efforts.