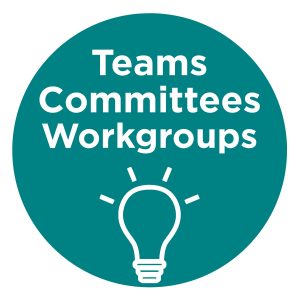 What is this?
The Inclusive Campus Initiative (ICI) Teams, Committees and Workgroups are comprised of campus partners across Michigan State University. Through collaborations centered on ICI ongoing projects, we can problem-solve, make recommendations and work together on projects that support our historically marginalized students and communities.
The ICI Teams, Committees and Workgroups support students through:
1. Increasing communications and collaborations campuswide.
2. Following up on progress of ongoing campuswide projects and initiatives.
3. Identifying and recommending the need for additional resources.
4. Planning and implementing efforts to support student and community needs.
5. Offering guidance, advice and advocacy.
---
ICI Teams, Committees and Workgroups
---
CHAIRS FOR OUR TEAMS, WORKGROUPS AND COMMITTEES