WHAT IS SPARTAN REMIX?
Spartan Remix is MSU's Annual Multicultural Welcome Festival that takes place each fall on the Thursday after Labor Day. This unique event is a celebration of art, music, and culture where diverse communities come together in celebration, education and pride of their communities. The Office of Cultural & Academic Transitions coordinates the event with a diverse group of students who volunteer to be part of the Spartan Remix Planning Committee. Throughout the summer planning meetings and annual retreat, committee members gain an appreciation and understanding of difference through cultivating the relationships formed while planning this event. The Spartan Remix Planning Committee is open to any MSU student. For more information, contact OCAT (ocat@msu.edu) or spartanremixofmsu@gmail.com.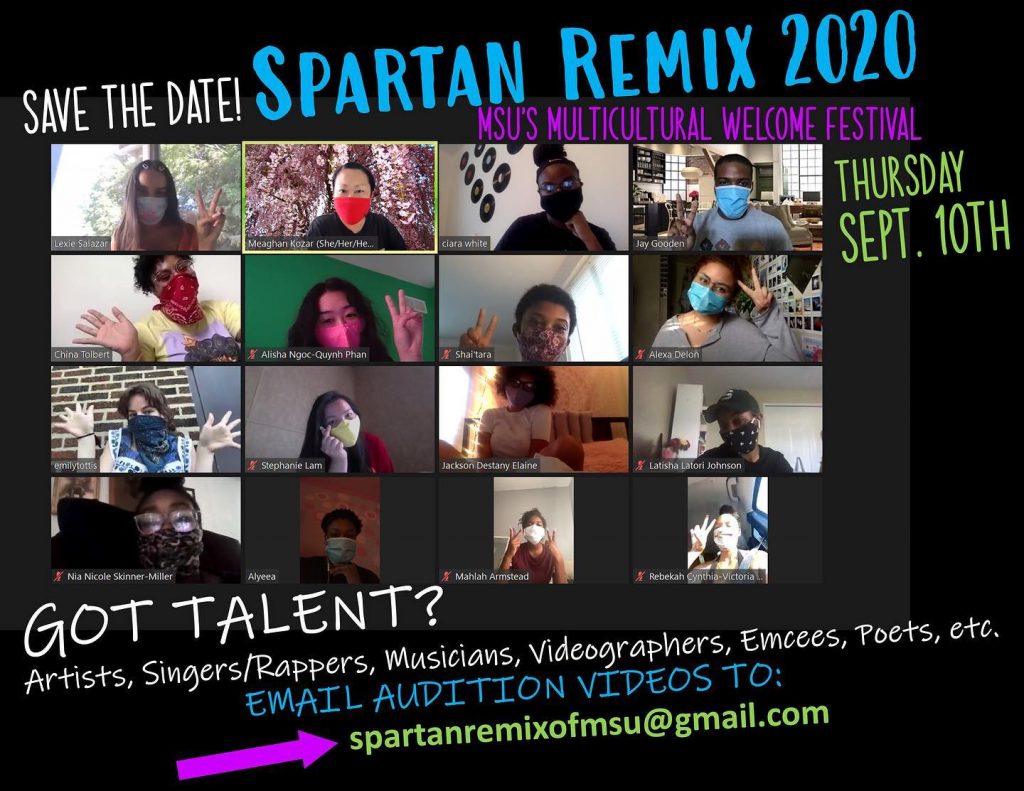 ---
REGISTRATION & SUBMISSION INFORMATION
---
---
2019

PERFORMANCES 2019
PERFORMANCE SCHEDULE BOOKLET
---
2018
---
2017

Click the image above the Spartan Remix 2017 Recap Video!
2
"Infinite Harmonies"
View SPARTAN REMIX 2014 RECAP HERE!
(Promo trailer)

---
2013
"Our Beats Meet"
View Spartan Remix PHOTOS here!
(Promo trailer)
 
(Greek Unity Stroll)
---

"What's Your Ink?"

(Promo Video by JR Galactic)