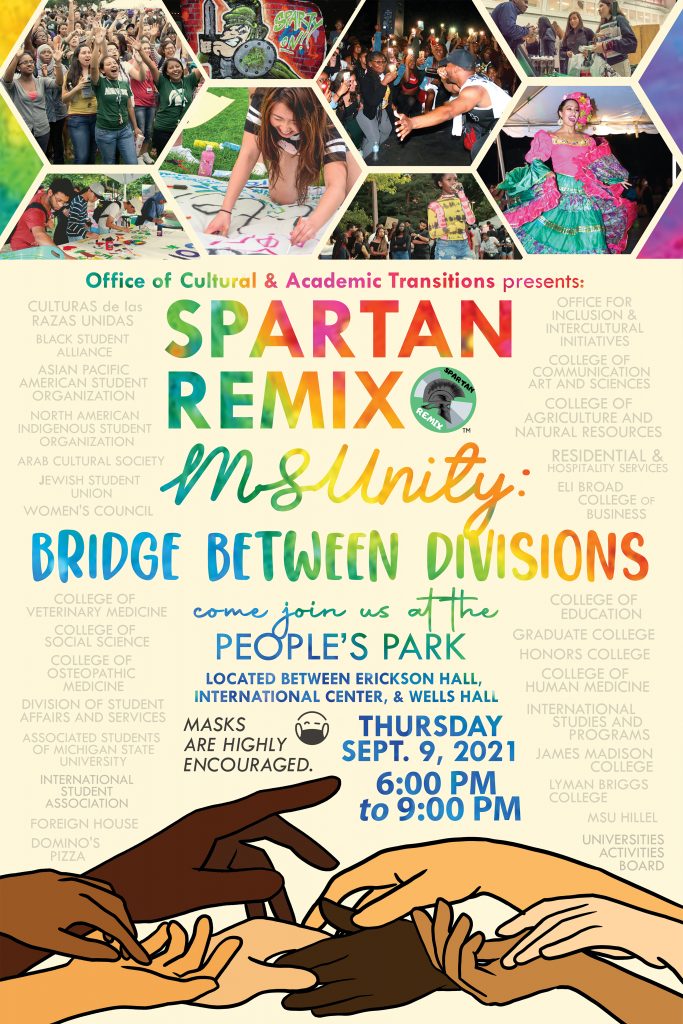 ---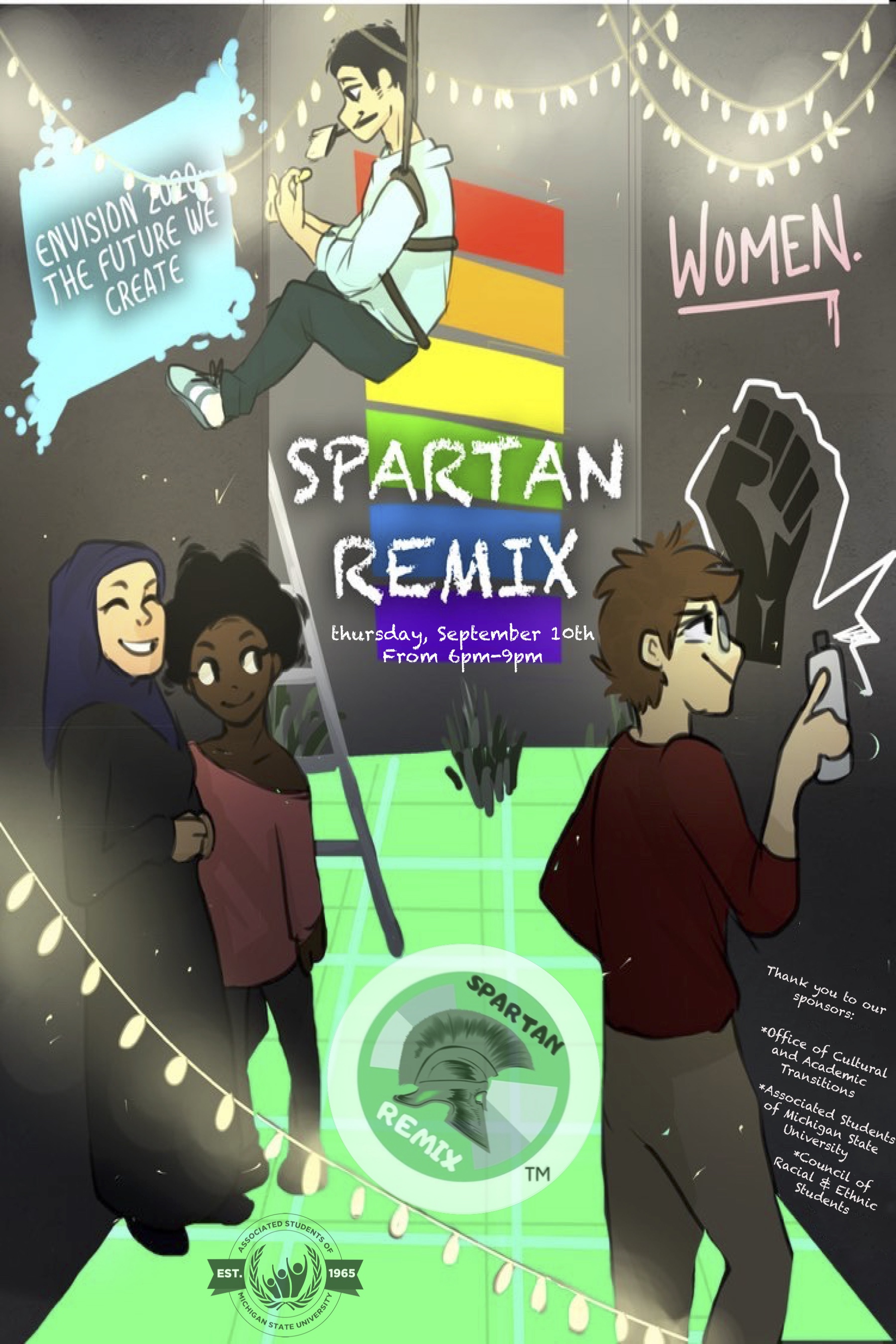 "Envision 2020: The Future We Create"
"Envision 2020: The Future We Create: is a theme inspired by the perception of 2020 as the year of radical change. As we indulge in these changes, we seek to amplify the voices of different communities who have been silenced in our society. Given recent events and experiences, Spartan Remix 2020 wants to demonstrate that although we come from various backgrounds, together, we can form a picture of unity. As a space that celebrates culturally diverse ideas of multiple racial and ethnic backgrounds, whether that be through art, music, dance, and more, we pronounce this event as an outlet to restore hope and inclusion for our MSU community. This is the year for our voices to be remembered by future generations!
---
2019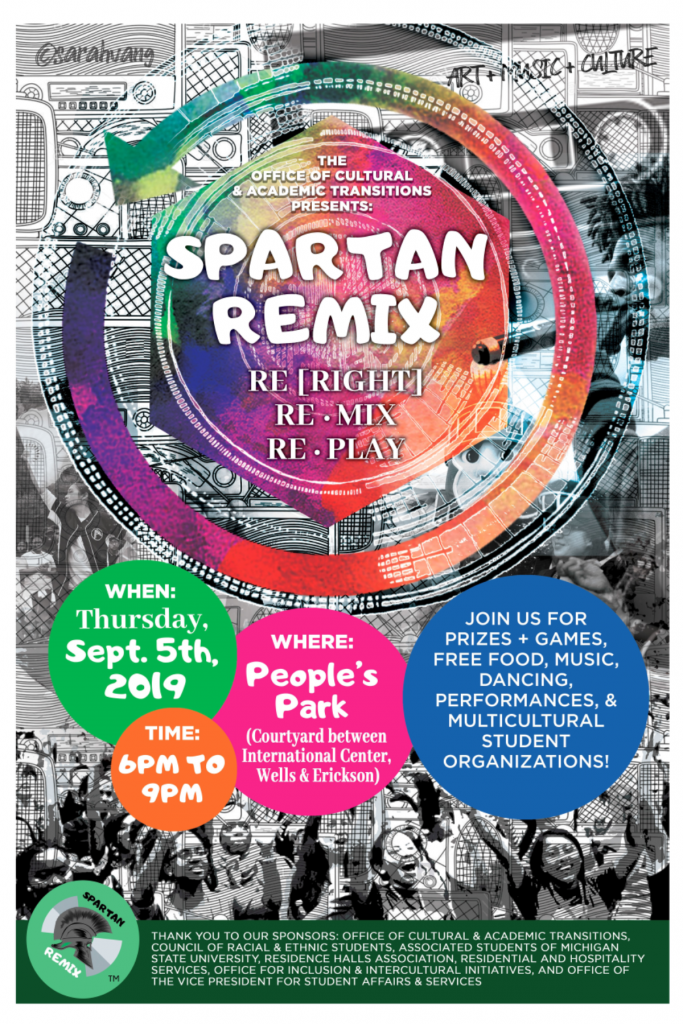 ---
2018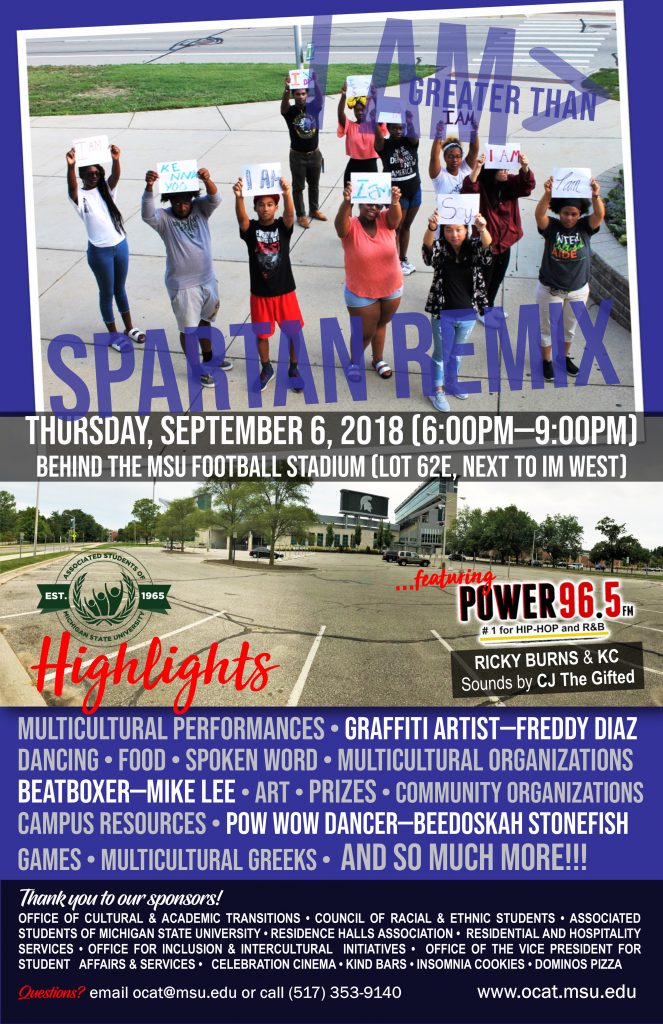 "Infinite Harmonies"
View SPARTAN REMIX 2014 RECAP HERE!
"Our Beats Meet" (2013)
View Spartan Remix PHOTOS here!
(Promo trailer)
 

"What's Your Ink?"
(Promo Video by JR Galactic)