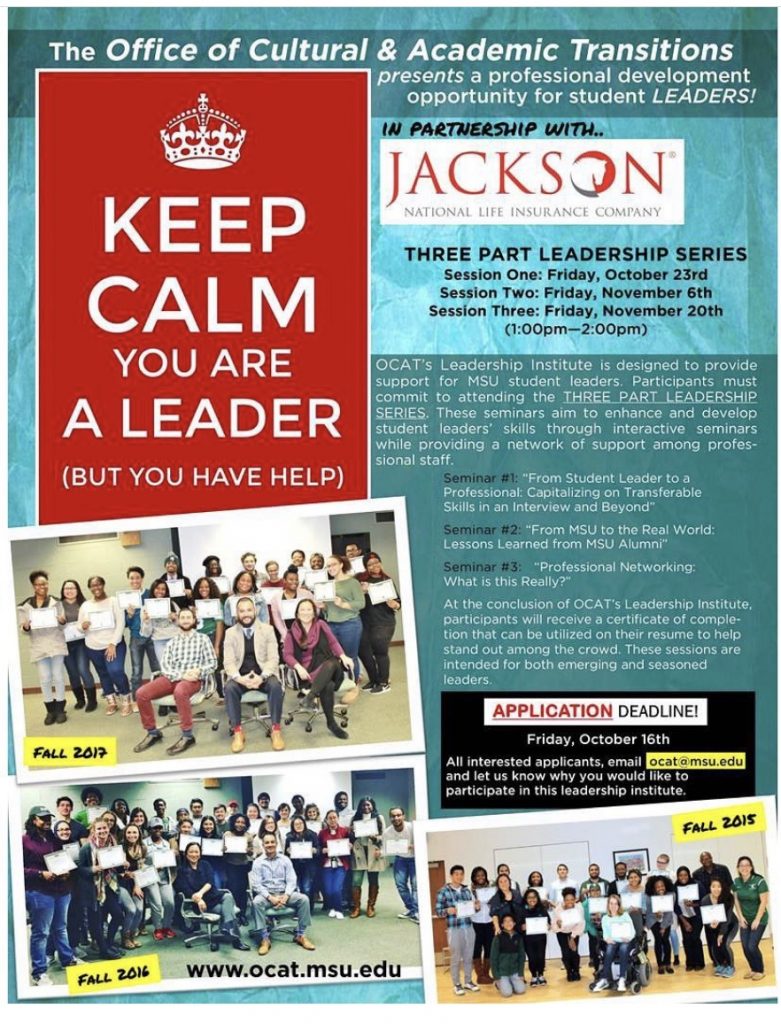 What is OCAT's Leadership Institute?
OCAT's Leadership Institute is designed to provide support for MSU student leaders. Participants must commit to attending the THREE PART LEADERSHIP SERIES. These seminars aim to enhance and develop student leaders' skills through interactive seminars while providing a network of support among professional staff.
Seminar #1: "From Student Leader to a Professional: Capitalizing on Transferable Skills in an Interview and Beyond"
Seminar #2:
"From MSU to the Real World: Lessons Learned from MSU Alumni"
Seminar #3:
"Professional Networking: What is this Really?"
At the conclusion of OCAT's Leadership Institute, participants will receive a certificate of completion that can be utilized on their resume to help stand out among the crowd. These sessions are intended for both emerging and seasoned leaders. We are so excited to announce that OCAT's Leadership Institute is returning! For our 2020 Institute, OCAT is partnering with Jackson National.
Leadership Institute Flyer: View PDF Flyer
If you have any questions, email ocat@msu.edu or call (517) 353-9140.