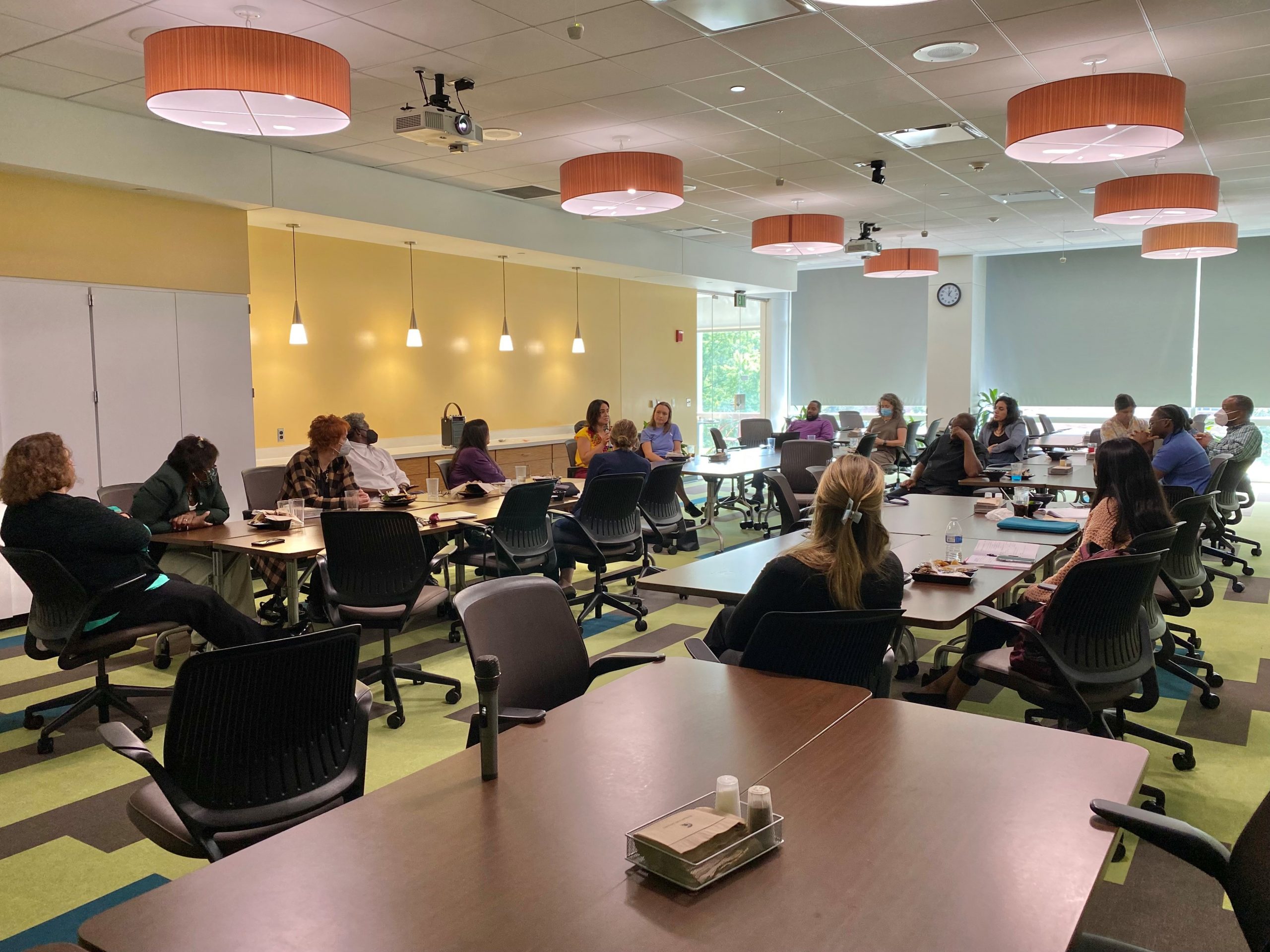 What are the ICI Campus Communities Lunches?
ICI Campus Community lunches are offered once a month in the Brody large private dining room. Spaces are limited to 50 staff, faculty, academic specialists and administrators on a first come first serve basis.
The purpose of these lunches is to increase communications, promote collaboration, share updates with DEI projects, provide resources, ask questions, offer solutions and spotlight a campus DEI partner(s). As DEI practitioners, finding opportunities to convene in a supportive space is necessary and important. This is also an opportunity to learn about DEI efforts at MSU.
---
2023-24 Presenter Schedule
November: DEI communications, shifting the narrative @MSU, Henry Mochida
---
2022-23 Presenter Schedule
September: MSU DEI Strategic Plan Update, Terry Frazier, PhD
October: Mina Shin, PhD – Updates on the mandatory DEI online training known as DEI Foundations. Eduardo Olivo – Updates on reviewing policies through an anti-bias lens.
November: Updates from CAPS, Swapna Hingwe, DO – Mental health support services and challenges.
February: Jacquez Gray, assistant director, Diversity, Equity and Inclusion, MSU DPPS and Kim Parviainen, lieutenant, Community Engagement Bureau, MSU DPPS. MSU's Department of Police and Public Safety (DPPS) DEI Initiatives and campus community safety.
March: Our featured presenters and topics included Ramadan Culinary Services plan presented by Don Donagrandi, associate director of CS Residential Dining and Kim Steed-Page, director of MSU's Student Parent Resource Center. Her presentation title: "Positive Disruption: Connecting Diversity, Equity, Inclusion and Trauma Work in Higher Education." These lunches are for staff.
---
General Agenda:
We begin a more formal presentation by 12:15 p.m. to allow participants to get their lunches and connect with each other. Our formal presentations center on updates from the ICI and feature a campus partner highlights featuring a guest(s) that will share their DEI project/program.
11:45 – 12:15 p.m. Check-in/grab food/network [All registered attendees names will be on a list at the front cashier at Brody Square.]
12:15 p.m. Formal program begins with Inclusive Campus Initiative updates.
12:25 -12:50 p.m. Guest presenter(s)
12:50 p.m. – 1:30 p.m. Q&A and What's on your mind? (Campus Partner Document)
This space allows any of our campus partners in attendance to ask questions from our presenters and share any of the following: a. Voice concerns and challenges related to inclusion and campus safety. b. Upcoming DEI projects/initiatives for awareness and collaborations. c. Ideas for DEI projects/initiatives for support/feedback