Save-the-Date for GYSD (Global Youth Service Day) 2013
Saturday, April 13th (8:30AM – 1:00PM)
Global Youth Service Day (GYSD)

takes place each year  around mid-end April.  On this day, Michigan State University students join millions of other youth from over 100 countries in a day of service around the world. 
Join over

400 MSU student volunteers

as they work at 20 different non-profit agencies located in the greater Lansing area.  These agencies work in the areas of:  Children & Youth, Senior Citizens, neighborhood initiatives, community garden projects (if the weather permits) parks and recreation projects, and more! 
GYSD

is looking for a diverse group of students who will join us on this day to make a difference in our community. Specifically, we want a strong mix of majority students, students of color and international students to participate.  We want to make this an annual event at MSU.  To make this a success, we need the support of individual students and student groups to participate.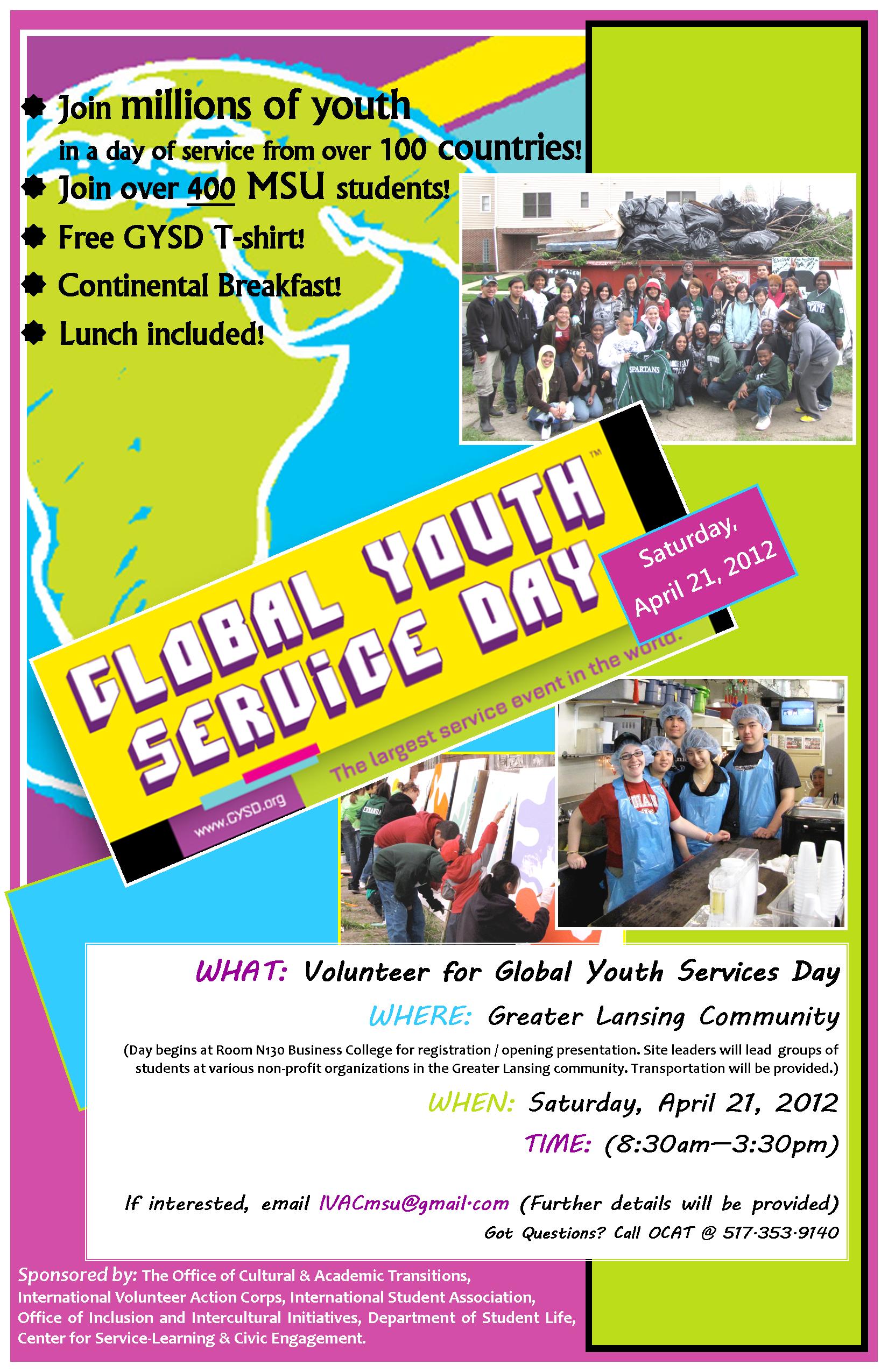 Got Questions? Call OCAT @ (517) 353-9140 or email

IVACmsu@gmail.com

!!
This event is sponsored by: The Office of Cultural & Academic Transitions, International Volunteer Actions Corps, International Student Association, Office of Inclusion and Intercultural Initiatives, Department of Student Life, Center for Service-Learning & Civic Engagement.