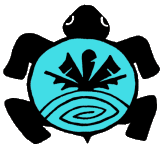 The NAISO symbol was created by a NAISO alumni, who graduated in 2006 from MSU. His name is Devon Kuanquaftewa.
---
NORTH AMERICAN INDIGENOUS STUDENT ORGANIZATION
NAISO provides a strong, diverse atmosphere that encourages the enlightenment of Native culture, personal development & academic achievement as well as promote political & social awareness within the greater community.
Connect with NAISO: NAISO has a facebook "like" page where we advertise our meeting dates for the semester, upcoming events with NAISO and/or the larger MSU Indigenous community. Please click the link to stay connected to NAISO. We also email notices to students, if you would like to get on the student list serve, please email Emily Sorroche: sorroche@msu.edu
NAISO Meetings will be listed here in the Fall 2019! Stay Tuned!