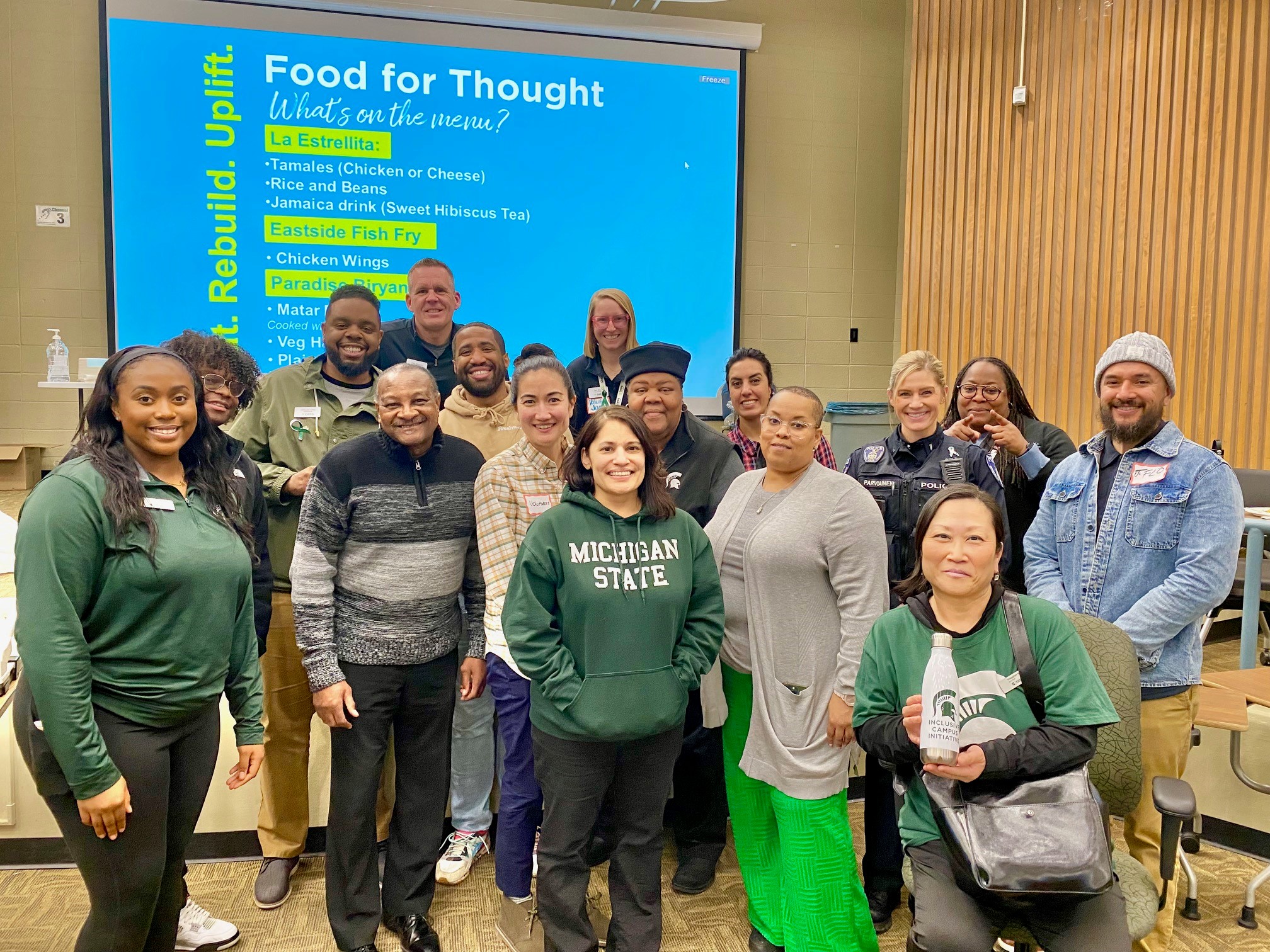 Food for Thought: Cultural Community Dinners are community rebuilding spaces designed for conversation among multicultural and marginalized communities. These gatherings will be opportunities to share delicious meals and spark conversations about important diversity, equity, inclusion and belonging (DEIB) topics.
The concept is simple: we eat together and connect to see each other's vibrant and complex humanity. Our guest students will be welcomed with warm smiles and open hearts. We will learn how to create and maintain supportive environments where we can eat, rebuild and uplift our communities.
These dinners are a collaboration between the Inclusive Campus Initiative (ICI) – Task Force on "Inclusive Education, Training and  Programming" and Residence Education and Housing Services (REHS) and are co-hosted by multicultural student organizations.
---
Would your student organization like to co-host a Food for Thought dinner?
Student org co-hosting Sign-up here (ongoing) View
Selected student orgs. in collaboration with the ICI/REHS DEI team will determine a date for a monthly dinner.
If you have any questions, email Meaghan at kozarmea@msu.edu
---
Promotional Posters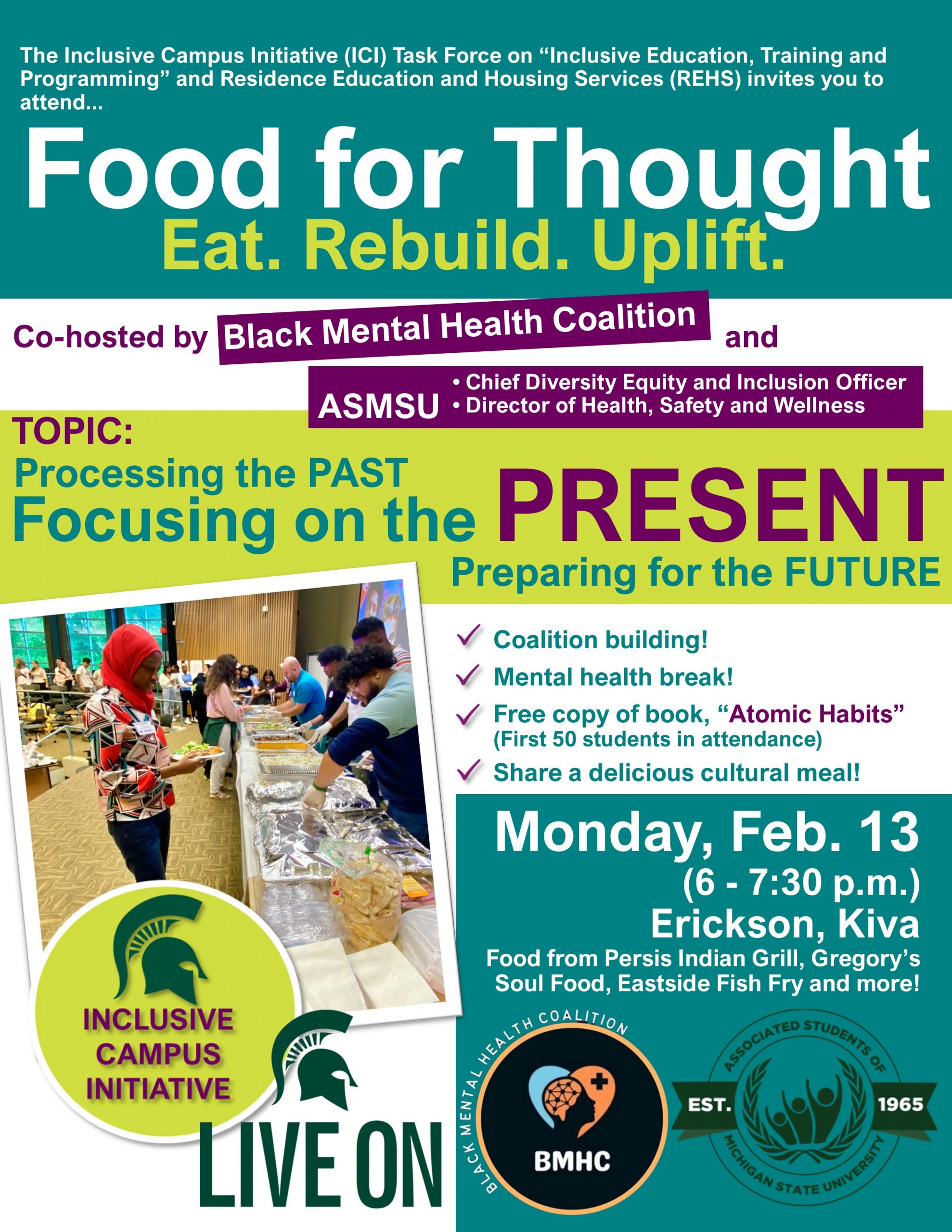 ---
Why were these created?
As a nation, the past few years have tested our resolve to build community while addressing the many injustices in our country. Today, we continue to see hate and ignorance personified through the targeting of Black, Brown and Indigenous bodies in various spaces in our society. Our Transgender, Non-Binary, Queer, APIDA, Latinx and International student communities continue to feel invisibilized and experience harassment and violence. Students from intersecting religious communities continue to fight against prejudices and experience bias incidents daily. These challenges are an opportunity to amplify the irrepressible spirit of a Spartan community that is committed to leave their comfort zones to come face to face with reality and to work towards a more connected and caring campus. Our students need more opportunities to come together in friendship and activism to build inclusive communities across differences.
---
What is the outcome for these dinners?
We hope that the outcome would be the creation of a new space where students allow themselves to listen to other people's stories and be willing to tell their own. We want our student activists to take a chance on this important opportunity to build inclusive communities, strengthen their connection to their university and develop a sense of belonging, in joy and resistance. We also hope for students in this space to find new ways to collaborate and create intersectional coalitions that uplift their voices and their multiple lived experiences.