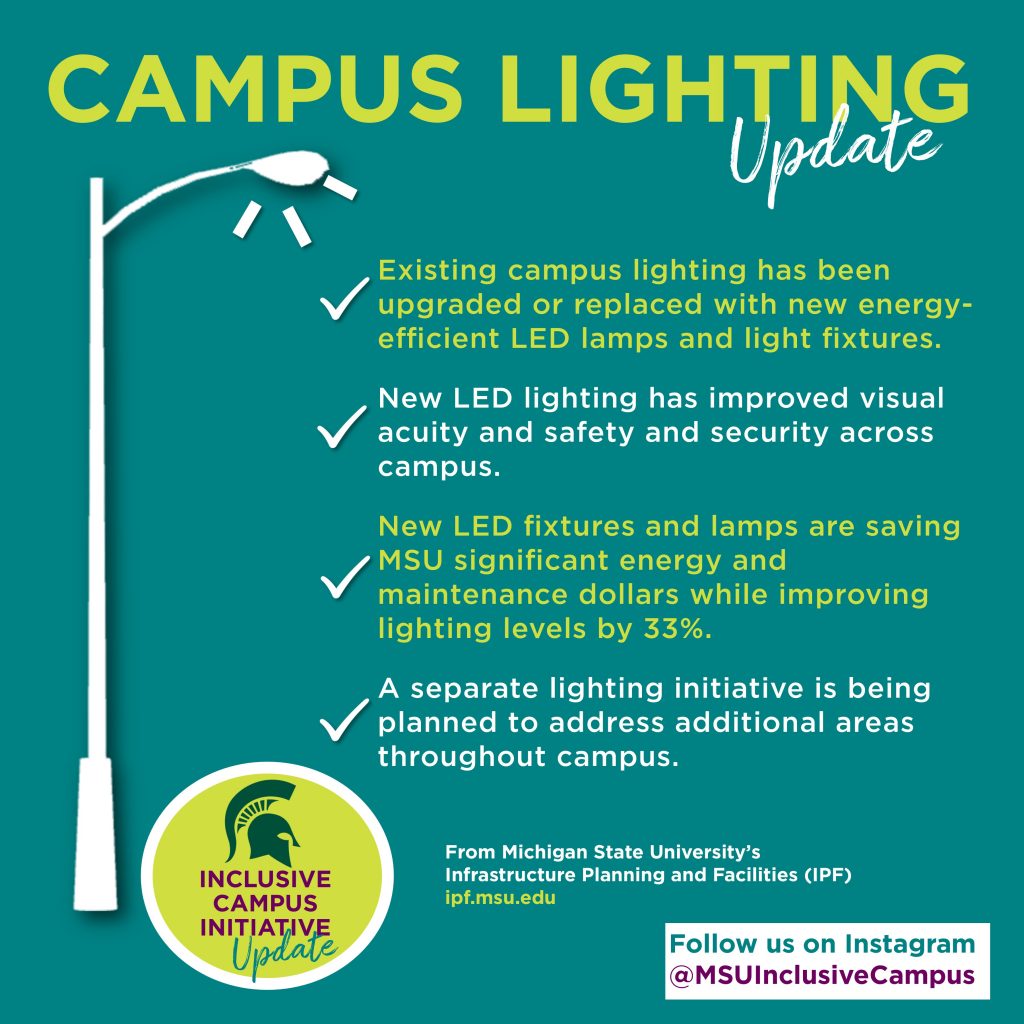 (Update on July 19, 2022)
1. Existing campus lighting has been upgraded or replaced with new energy-efficient LED lamps and light fixtures.
2. New LED lighting has improved visual sharpness and safety and security across campus.
3. New LED fixtures and lamps are saving MSU significant energy and maintenance dollars while improving lighting levels by 33%.
4. A separate lighting initiative is being planned to address additional areas throughout campus.