Due to the announcement made by President Stanley, the Success Series has been cancelled until further notice.
Please continue visiting www.msu.edu/coronavirus for information. The website is updated frequently.  We also have added a toll-free hotline to help address questions from our students, faculty, staff and parents: 888-353-1294.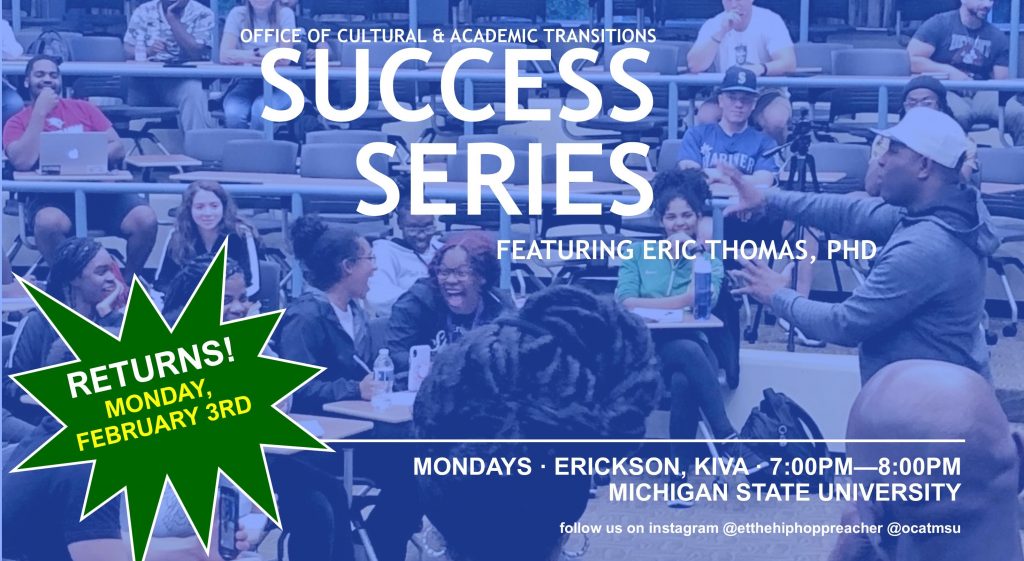 The Success Series is a motivational and support series for MSU students that features the dynamic one-of-a-kind motivational speaker Dr. Eric Thomas (aka the Hip-Hop Preacher). These sessions are every Monday (during MSU's academic year) at 7:00PM and feature a powerful message by ET on topics such as "refocusing," "who's on my team?" "self-esteem," and much much more!  Each session also features a Q&A portion with ET. This is the BEST 60 mins of the week!!! This event is FREE & OPEN to the public.
Email ocat@msu.edu or call (517) 353-7745  with questions.
Erickson, Kiva (620 Farm Ln., Room 103 East Lansing, MI 48824)
---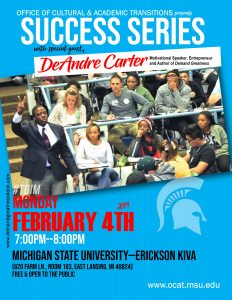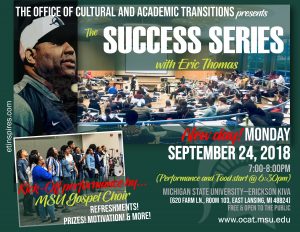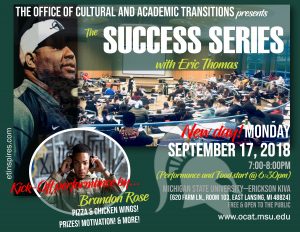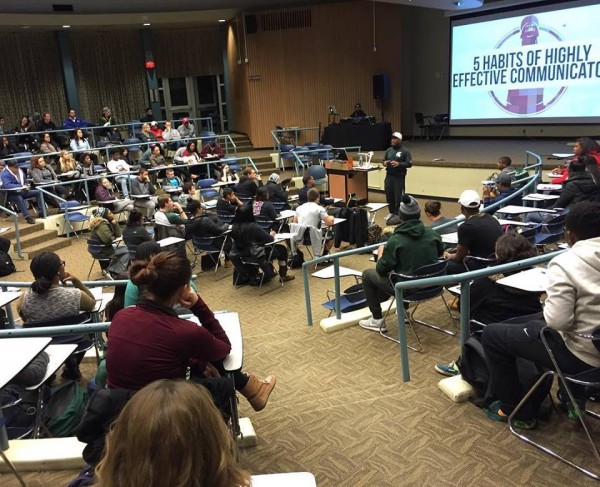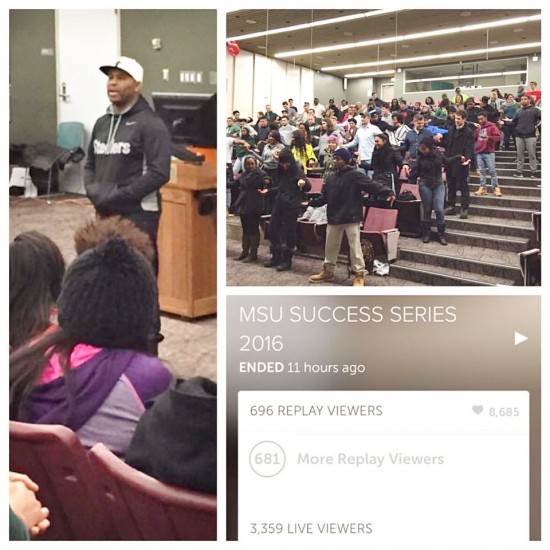 WHAT ARE STUDENTS & STAFF SAYING ABOUT THE SUCCESS SERIES?
(click photos below)