Thanksgiving Unity Dinner
The Annual Thanksgiving fellowship dinner at Michigan State University is an annual dinner that provides a FREE Thanksgiving meal to students who remain on campus during the Thanksgiving holiday. The Dining Halls in the Residence Halls are closed for the holiday and many students are left without a place to eat for the day. This fellowship dinner began in 2003 with serving 20-30 students in Akers Hall to now serving 200-400 students. The event was started by Felipe Lopez an Intercultural Aide who noticed that many students could not afford to eat during the holiday break. Last year we served a total of 274 students from various backgrounds and cultures. Fresh Turkey dinners and a variety of delicious food are served and several students, faculty, and staff volunteer to serve with their family. This event brings together MSU students from diverse racial, ethnic, international, and domestic backgrounds to share a warm meal in fellowship. Over the last few years we have noticed an increase in attendance by international, migrant, and many other of our diverse student body that might otherwise have spent the holiday isolated in their rooms.
Save-the-Date
Thanksgiving Unity Dinner, Thursday, November 28, 2019 (12:00Noon–2:00PM) @ Brody Classrooms
REGISTER HERE!

View Photos from 2018 Thanksgiving Unity Dinner Here. 
---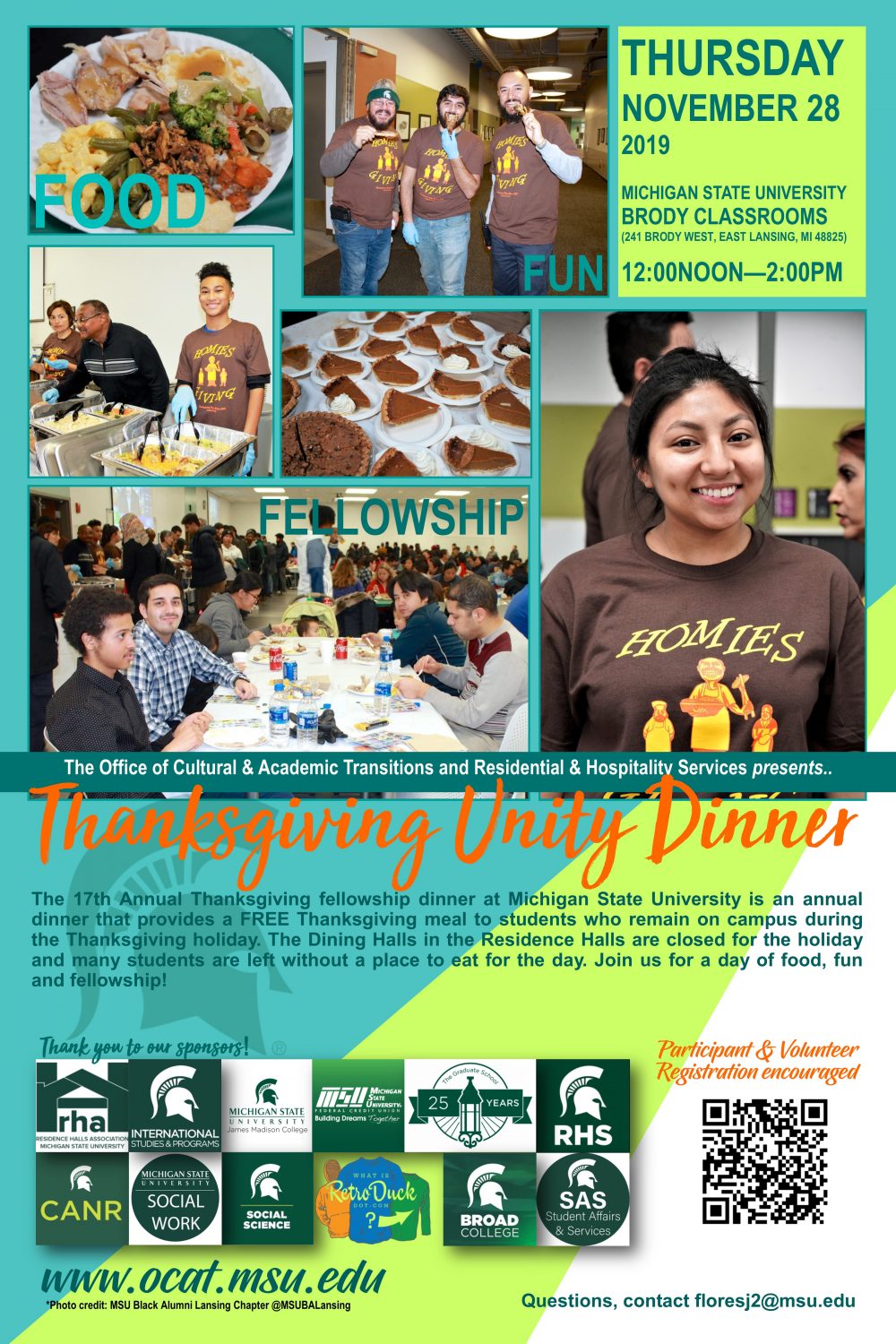 ---