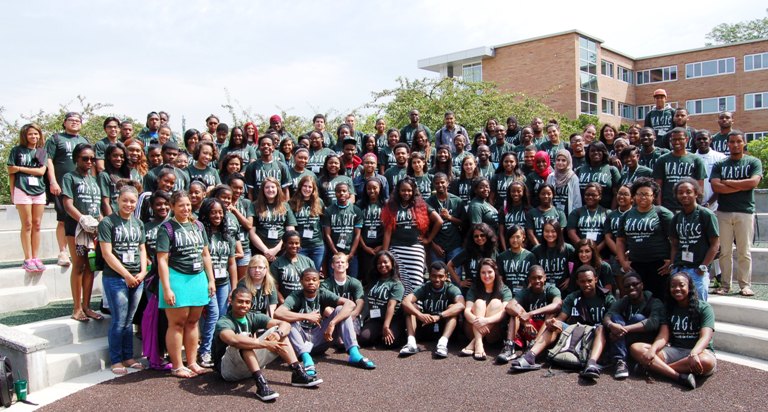 Academic programming at OCAT:
OCAT provides a number of programs focused on academic success for students at MSU. These programs include our annual FOCUS Conference, our Pre-college program called MAGIC and a variety of student success initiative programs dispersed throughout the year. If you have suggestions for academic programming ideas and/or want to collaborate with OCAT, please contact us at ocat@msu.edu.
Maximizing Academic Growth In College or MAGIC is a summer transition program for incoming MSU freshmen. This one week program is offered twice in the summer during July. Students will be introduced to campus resources, network with MSU faculty/staff, meet life-long friends ALL before the first day of school! When students return to campus (about a month later), they are ready and prepared for the academic rigors of college life. The MAGIC program aims to prepare incoming students with the MAGIC CONFIDENCE needed to succeed in college!