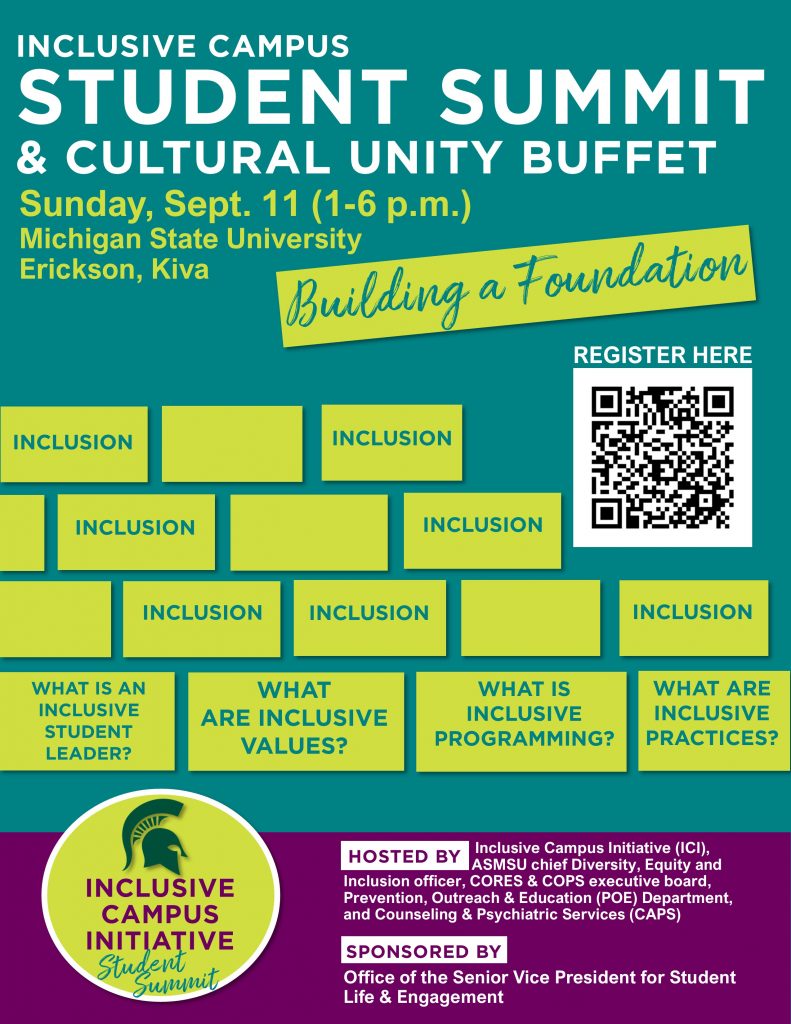 "Building a Foundation"
Community Building, Inclusive Leadership and Moving from Talk to Action
Sunday, Sept. 11 (1-6 p.m.), Erickson Hall, Kiva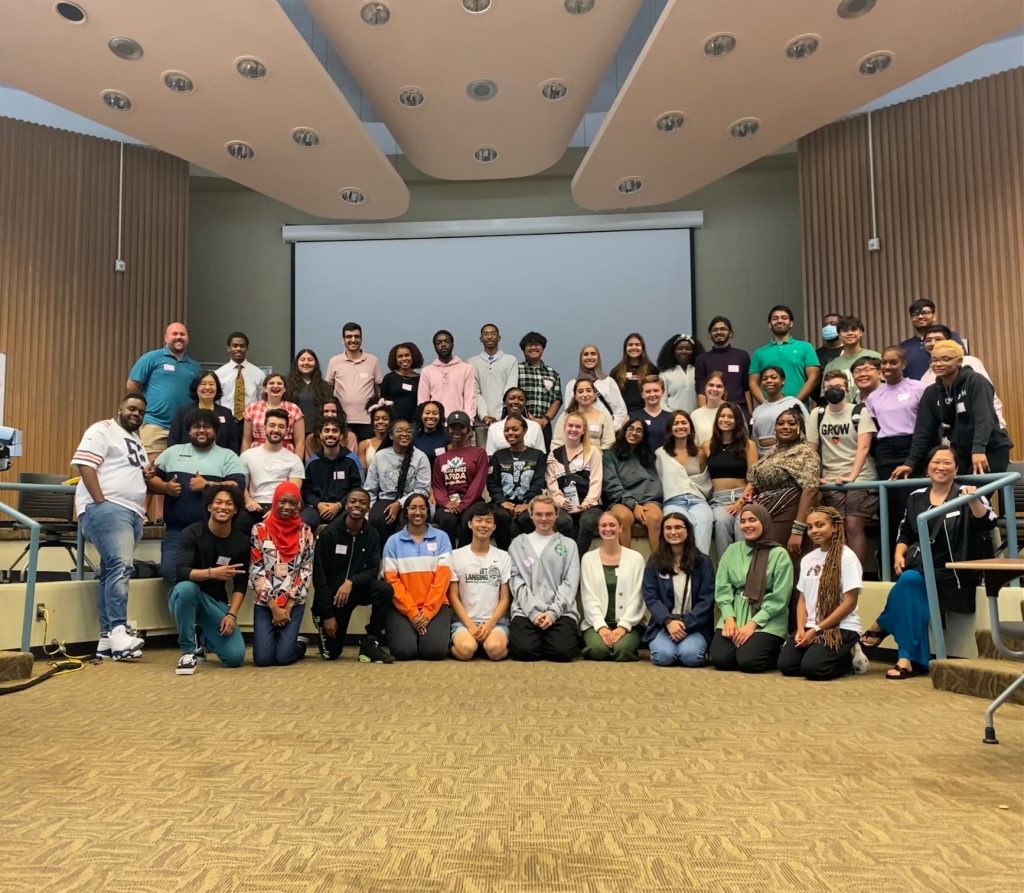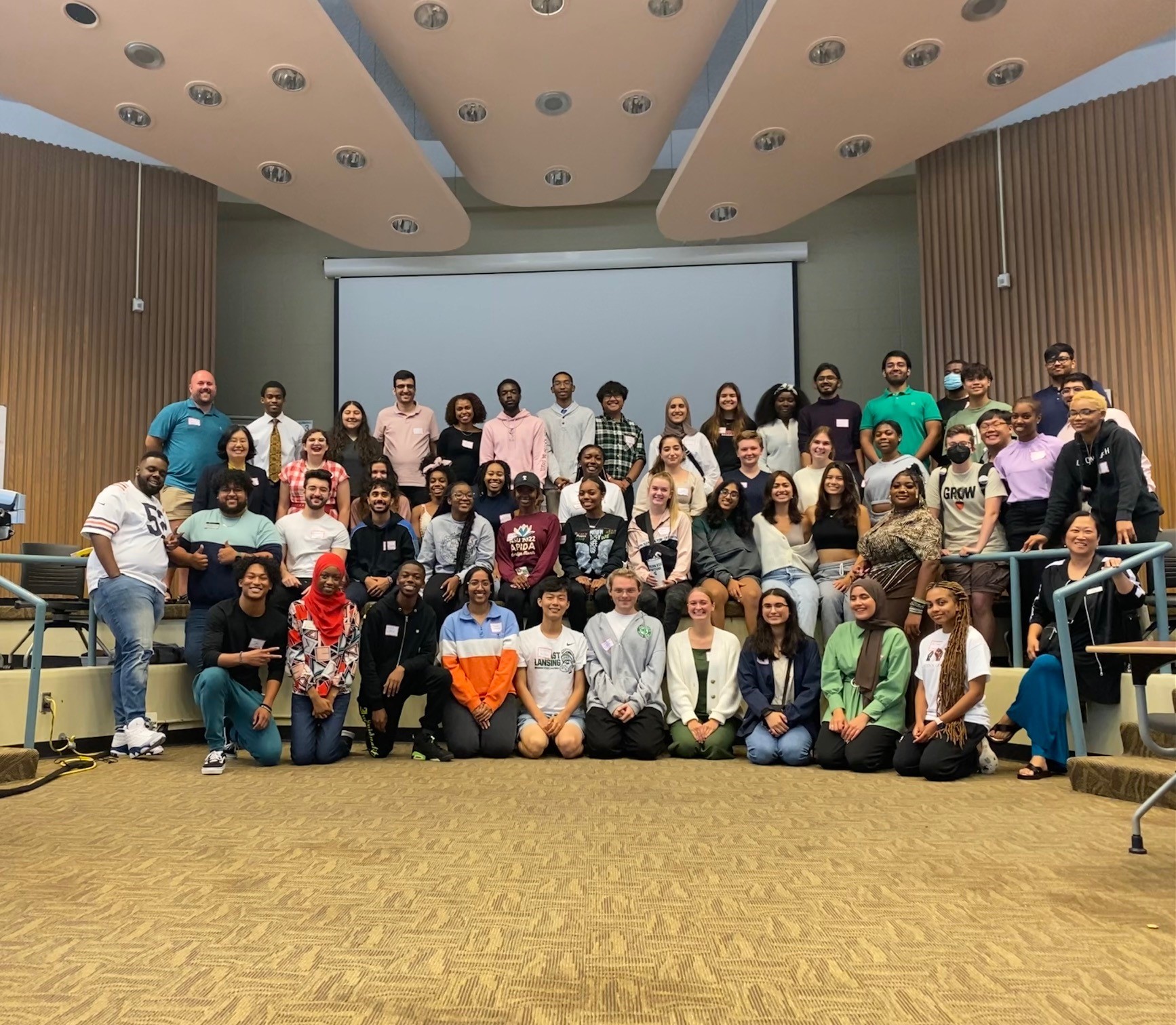 FREE Event. Registration required. Email kozarmea@msu.edu with questions.
---
Why this ICI Student Summit?
From our conversations with many of our student organizations last year, the pandemic and moving virtually, along with a variety of transitional challenges, really disrupted the community building among our marginalized student communities with feeling connected to the university and to each other. As a result, there were increasing miscommunications and even tensions between many of the student groups. By utilizing the platform of the Inclusive Campus Initiative, we are looking to support the rebuilding and reconnecting of our student organizations at MSU.
However, this summit is not limited to only marginalized student organizations. We are inviting any MSU student that wants to attend and be part of an inclusive campus.
ICI Student Summit focus:
1. Community Building
2. Inclusive Leadership
3. Moving from Talk to Action
---