WORK, INTERN & VOLUNTEER!
..also visit MySpartanCareer for frequent job postings.
_____________________
1. CAREER PEER ADVISORS: The Career Services Network is looking to hire a few personable and outgoing student leaders to serve as Career Peer Advisors for the 2016-2017 academic year. Attached you will find a synopsis of the position, application instructions, and applicant requirements. Please share this opportunity with any students that you feel may be interested. If you have questions about this position, feel free to contact Marcus Sanderlin (sanderl3@msu.edu) or phone at (517) 884-1342.
2. Internships & Jobs with Lansing's BWL Internship Program. The BWL Internship program offers internships for Engineering, Accounting, and Human Resource Majors. If you are interested in applying for the internship or any of the following jobs below, email BWLJobs@lbwl.com today!
Benefits of working with BWL?
BWL staffs about 750 employed positions that are Professional/Technical/Clerical with about 150 of these positions that need to be replaced within the next few years.
Average salary is $68,000/year
Internships in Engineering/Finance/Industrial Hygiene (5 paid internships)
Internships 15-16 weeks averaging $15/18 an hour
VIEW Job Opportunities:
BWL Admin Assistant
BWL Chemist
BWL Community Relations Coordinator
BWL Customer Service Rep 1
BWL Electrical Engineer
BWL Electrician
BWL IT Analyst
BWL Legal Analyst
BWL Line Worker
BWL Power Engineer
BWL Power Plant Operator D
BWL Records Management Tech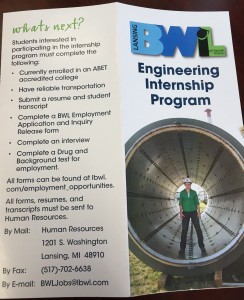 3. ARE YOU INTERESTED IN MAKING A DIFFERENT IN JUVENILE CRIME?
The project is a cooperative effort between MSU and Ingham County Court System. We work with youth involved in the juvenile justice system. The goal of the project is ultimately to impact youth lives by providing delinquents an intense one-on-one intervention. This is a college course BUT it is not like your ordinary college course!

_________________________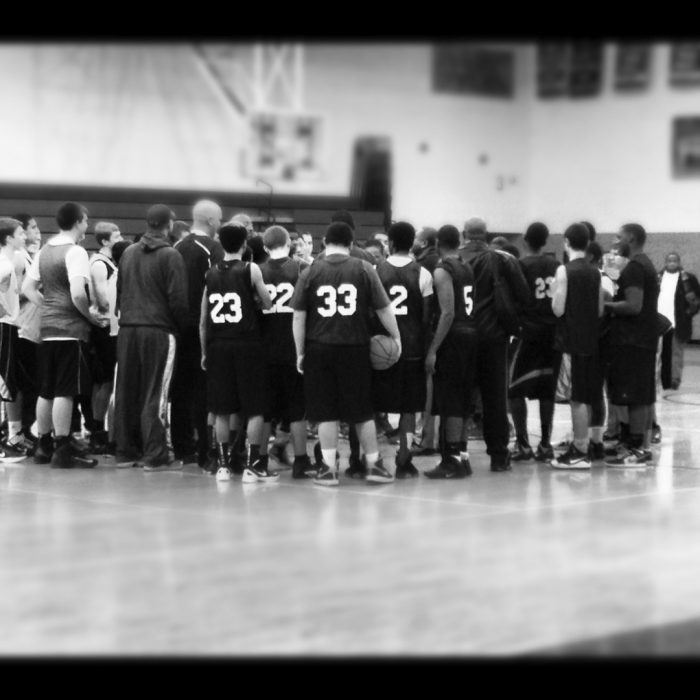 _________________________
5. Cap Corps Midwest: Looking for a new job and a community of amazing people? Join Cap Corps Midwest. This is a 1-year commitment (Detroit, Northern Cheyenne and Crow reservation, and Milwaukee) and 1.5 (Lima). You must be 21+, have a college degree or equivalent experience. You will work full time with a non profit and live in intentional community with others interested in social justice and spirituality. Jobs available in: health and nutrition, education, immigrants right, hunger and homelessness, environmental education, farming, and more! You will receive: FREE room and board with the other volunteers, modest living allowance, health insurance, transportation, training and personal development, community living, retreats and reflection time. Placement sites in: Detroit, Milwaukee, Peru, and with the Northern Cheyenne and Crow people in Montana. We are accepting applications on a rolling basis. Fill out a preliminary form using the following link: www.capcorps.org
_________________________
6. MSU Concessions: MSU Concessions offers MSU students a wide variety of fun positions, flexible schedules and an exciting work environment. Benefits include: great pay, free meals during events, training and advancement opportunities, great location (work close to where you live!). Inquire about internship credit opportunities. Contact (517) 353-2005 or email concessionscshr@rhs.msu.edu Monday-Friday (8-5pm). Visit website for more information.
*********************************************
OCAT has a number of different job and internship opportunities available for MSU students. These 
paid positions include Intercultural Aides (compensated for room and board), MAGIC Peer Assistants 
and Work study (OCAT & MOSAIC Unity Center). In addition, we offer unpaid internships that provide 
students with a wealth of experience by both job shadowing OCAT Coordinators and participating in 
the planning of many of our programs. Please contact the OCAT at (517) 353 – 7745 if you would like 
to learn more about these opportunities.